Privacy reglement
Protection of your privacy
Grabowsky B.V. ("Grabowsky", "we" or "our") respects your privacy and is committed to protecting the personal information that you share with us. Privacy policies can be complicated. We have tried to make our policy as clear as possible. When processing your personal information, we use the following principles:
We use your personal information for delivering products and services;
We do this in a secure manner and securely store the information;
We are open & transparent about this;
We respect your trust;
We will never sell your personal information;
We will keep you informed;
We will take our responsibility;
We will ensure that you maintain as much control as possible.
In this policy we will clarify how we respect these principles when handling your personal information. By sharing your personal information with Grabowsky, and by continuing to use our websites, products and services, you confirm that you have read and understood the terms of this privacy policy. This policy is effective from January 1st, 2018.
The information that we collect
Grabowsky does not want to know everything about you. Our main reason for collecting your personal information is to provide and improve the products, services and experiences that you as a customer may expect. We collect your personal information when:
You contact us or interact with us, for example to become a customer or to gather information;
You visit our website. In principle, you will remain anonymous when browsing through our website. However, your IP address will be logged in order to gather data on which parts of the website you visit and how much time you spend there. We do not link this data to your personal information, unless this is required to solve problems with our website, and you have provided your permission to do this. We do this to improve the online experience for you and other users. Refer to the section "Cookies on our website" for more information;
You engage in other online interaction with us, such as visiting our blog, websites or signing up for a whitepaper, case study, webcast or newsletter. In these cases, we may ask for your name, organization name and email address;
You share your personal information for other reasons than those mentioned above, for example when you ask to be included in an email or mailing list or submit your personal information to us for other reasons.
Once you are our customer, we may need additional information to provide our products and services, such as payment information. In this case we use the "need to know" principle; we only collect the information that we deem strictly necessary to provide our services.
What we do with your information
The information that we collect is used to better understand your needs and to offer you better products and services. Additionally, we need your information to:
Fulfill your requests for certain products and services;
Inform you about changes in our products and services;
Provide our products and services to you;
Keep you up-to-date on the latest product- and service announcements, software updates, special offers and other information;
Personalize your experience on our website;
Gain insight in your interest into the different webpages and offer more information on these topics on our website in the future.
The personal data Grabowsky collects is only used for the purpose for which it was provided, in accordance with this policy and applicable data protection and privacy laws. Grabowsky and our business partners may also use your personal information for marketing purposes, but only where you have agreed it is okay to do so.
In exceptional circumstances Grabowsky may use your personal information for activities that you have not directly asked for. In such circumstances we have a so-called "legitimate interest" in handling your personal information. For example, for:
Detecting and preventing fraud;
Securing our websites, products and IT-systems;
Optimizing our processes, procedures and systems.
How we share your personal information
First and foremost: we will never sell your personal information. Secondly: we will never share your personal information for the marketing purposes of third parties. Thirdly: we will only share your personal information with third parties if you have requested us to do so. We might do this, for example, with distributors that help us sell our products in certain countries or with third parties that help us with mailing services, financial services, auditing services, administrative services, cloud services, security services or insurances.
Grabowsky is an international company and we make sure that access to your personal information by other Grabowsky affiliated companies and partners around the world is limited to those employees who need it. Additionally, we will ensure that all employees understand how and why we protect your personal information.
Grabowsky, and those third parties that we share your personal information with, host, store and otherwise handle that information in the Netherlands (at our headquarters), in the countries within the European Economic Area (EEA) or, in exceptional cases, in any country outside of the EEA. Grabowsky will make sure that any transfer of your personal information from one country to another will comply with those data protection and privacy laws which apply to our business.
When transferring personal information outside the EEA, we will either incorporate standard data protection clauses approved by the European Commission into our contracts with those third parties; or ensure that the country in which your personal information will be handled has been deemed "adequate" by the European Commission. In any case, our transfer, storage and handling of your personal information will continue to be governed by this privacy policy.
When we keep your information
Grabowsky keeps your personal information only:
For as long as we need it for the purpose for which the data was provided in accordance with this policy and applicable data protection and privacy laws;
To use it for the reasons stated in this privacy policy;
For as long as we are required to keep it by law.
Your control and choices for your personal information
If you would like to view, change or delete your personal data you can submit a request by email: privacy@grabowsky.com.
To be able to verify your identity we will request a copy of an identification document with your photo and personal indentification number redacted. After your request for access you can request a change or deletion of your personal data. This is possible if:
The personal information is incorrect;
The personal information is complete or irrelevant for the purpose for which it was provided;
The personal data is used in a way that is not compliant with this policy or applicable data protection and privacy laws.
How we protect your information
Grabowsky takes the protection of your data seriously and we take appropriate measures to prevent misuse, loss, unauthorized access, unwanted disclosure and unauthorized modification. We do this by the following means:
When transferring information via our website a secure connection is used (TLS – Transport Layer Security);
Your information is stored securely, and access is restricted.
A specific security measure that Grabowsky has taken to ensure that your information is properly handled, is that we are certified to comply with the ISO 27001-standard for information security. Our information security measures (including the aforementioned ISO-certification) is audited periodically.
Cookies and Use of Other Tracking Technologies
From time to time, Grabowsky's Website(s) may utilize "cookies" and other tracking technologies. When you visit our website, Grabowsky may place one or more "cookies" on your computer. A "cookie" is a small text file that may be used, for example, to collect information about website activity. Some cookies and other technologies may serve to recall personal information previously provided by a website visitor. Grabowsky uses cookies for all or any of the following purposes:
Identify you when you access, visit, or log-in to any website. This enables you to re-visit any website without having to re-enter information upon each visit.
To note different areas of any website which have recently been accessed through your computer. Information collected in this way may be used to develop and manage the online services of Grabowsky by, for example, storing information about your preferences so as to enable Grabowsky to customize any website according to your individual interests.
Delivering content on any website which is relevant to your individual interest.
Allowing third party vendors engaged by Grabowsky to re-market tracking cookies, including the Google Adwords tracking cookie. This means we will continue to show ads to you across the internet, specifically on/through the Google Content Network (GCN) or an equivalent network/technology. As always we respect your privacy and are not collecting any personal identifiable information through the use of such third party remarketing systems. The third-party vendors, including for example Google and Linked-In, whose services we use either directly or indirectly, will place cookies on web browsers in order to serve ads based on past visits to our website. The third party vendors engaged by us, use cookies to serve ads based on a user's prior visits to your website. This allows us to make special offers and continue to market our company and/or services to those who have shown interest in us
Monitoring the effectiveness of any promotions or marketing campaigns by Grabowsky.
Tracking your entries, submissions, and status in promotions, sweepstakes, and contests.
Improving any website content and conducting various other diagnostics to improve Grabowsky's services. Grabowsky may, for example, use cookies to monitor aggregate metrics such as total number of visitors and pages viewed.
Analyzing and improving Website security.
The website does not respond to "do not track" signals from browsers. Thus, your selection of the "do not track" option provided by your browser may not have any effect on our collection of cookie information for analytic and internal purposes. To effectively manage our collection of cookie information, you may set most browsers to notify you if you receive a cookie, or you may choose to block cookies through the settings associated with your browser. But, please note that if you choose to erase or block cookies, you will need to re-enter your original information (e.g., user name, password, or general contact info) to gain access to certain parts of the websites and may not be able to access other parts of the websites.
Grabowsky may also use tracking technologies that record information such as Internet domain and host names; IP addresses; browser software and operating system types; clickstream patterns; and dates and times that any Website is accessed by visitors. Grabowsky may also analyze information for trends and statistics, such as through the use of Google Analytics or other similar analytics services.
Moreover, Grabowsky emphasizes the following:
Our websites, products and services are not directed at children. We do not knowingly collect any personal information from children;
We do not create profiles based on automatic processes, for example to determine personal preferences for marketing purposes;
We do not have control over the content and the handling of personal information by other websites that can be visited via hyperlinks on our own websites. Therefore, we cannot be responsible for the protectionand privacy of any information which you provide whilst visiting such sites and such sites are not covered by this privacy statement. You should exercise caution and look at the privacy statement applicable to the website in question.
Changes to this privacy policy
This privacy policy was last updated in June 2020. Grabowsky reserves the right to amend this policy from time to time. If Grabowsky makes any substantial changes in the way it uses your personal information Grabowsky will make that information available by posting a notice on our website.
Contact us
If you have questions, comments or concerns or would like to make a complaint about the personal information Grabowsky holds about you, please email privacy@grabowsky.com. If you feel that we do not comply with your request, you can also contact the relevant regulator or authority that is responsible for handling complaints about the use of personal information in your country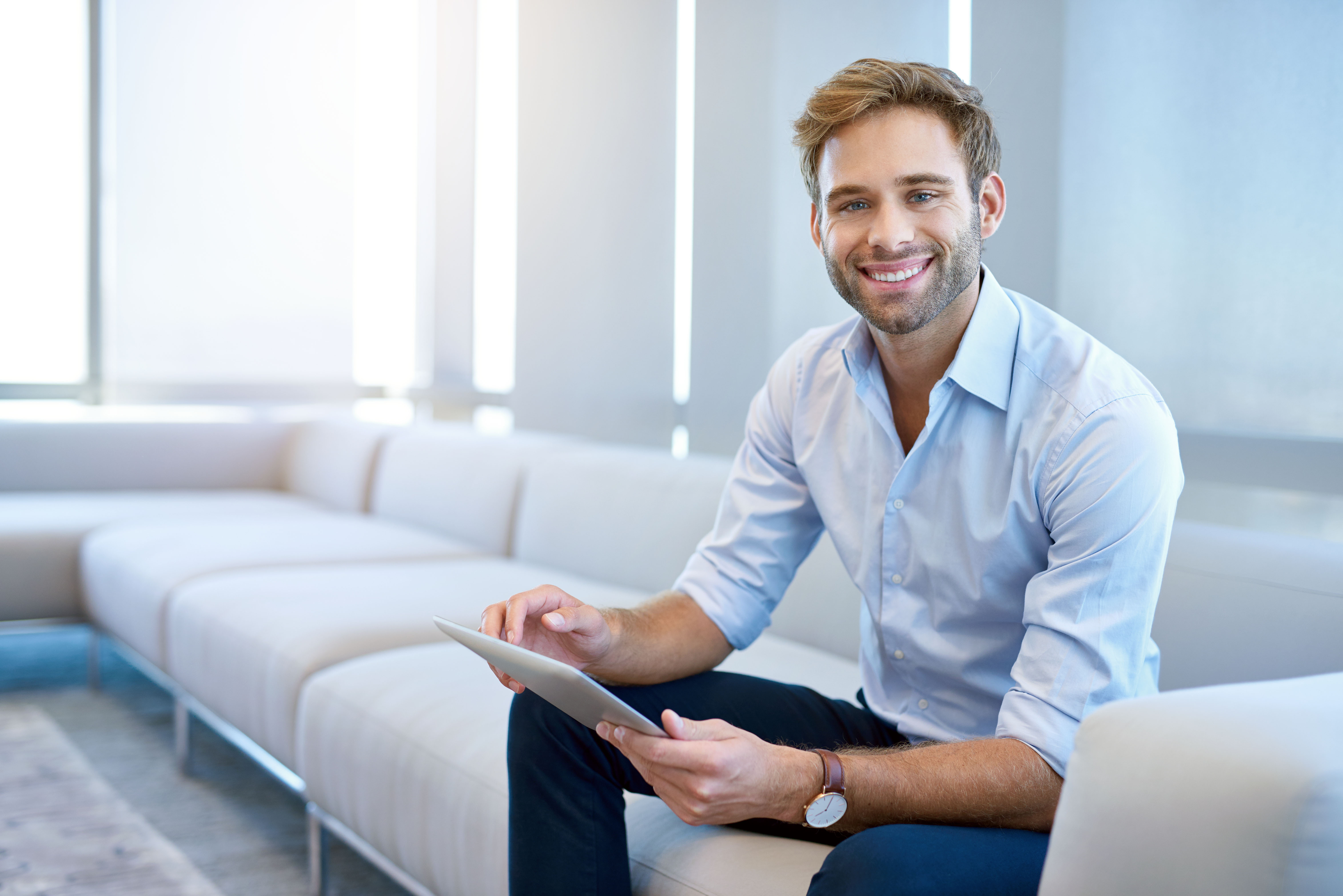 Do you want to boost your agility and resilience?
We would like to help you reach your goal by using the right Digital Identity strategy and suitable Identity & Access Management solutions for your employees, partners, suppliers and customers.